Software Testing Service
Software testing by proven methodology
Business Flow
Testing business flow chart with clients
Job Flow
Testing job flow chart and documtnes
Advantages
Advantage of Valtes methode for software testing
Software Testing Service with VALTES
VALTES has its own VALTES Methods as a standard test process. These methods enable efficient testing work by visualizing the quality and progress of the testing life cycle.
Systematic test approach: In order to execute optimal testing within limited resources, time and cost, VALTES designed a systematic test approach based on more than 6,000 testing engagements.
Testing business flow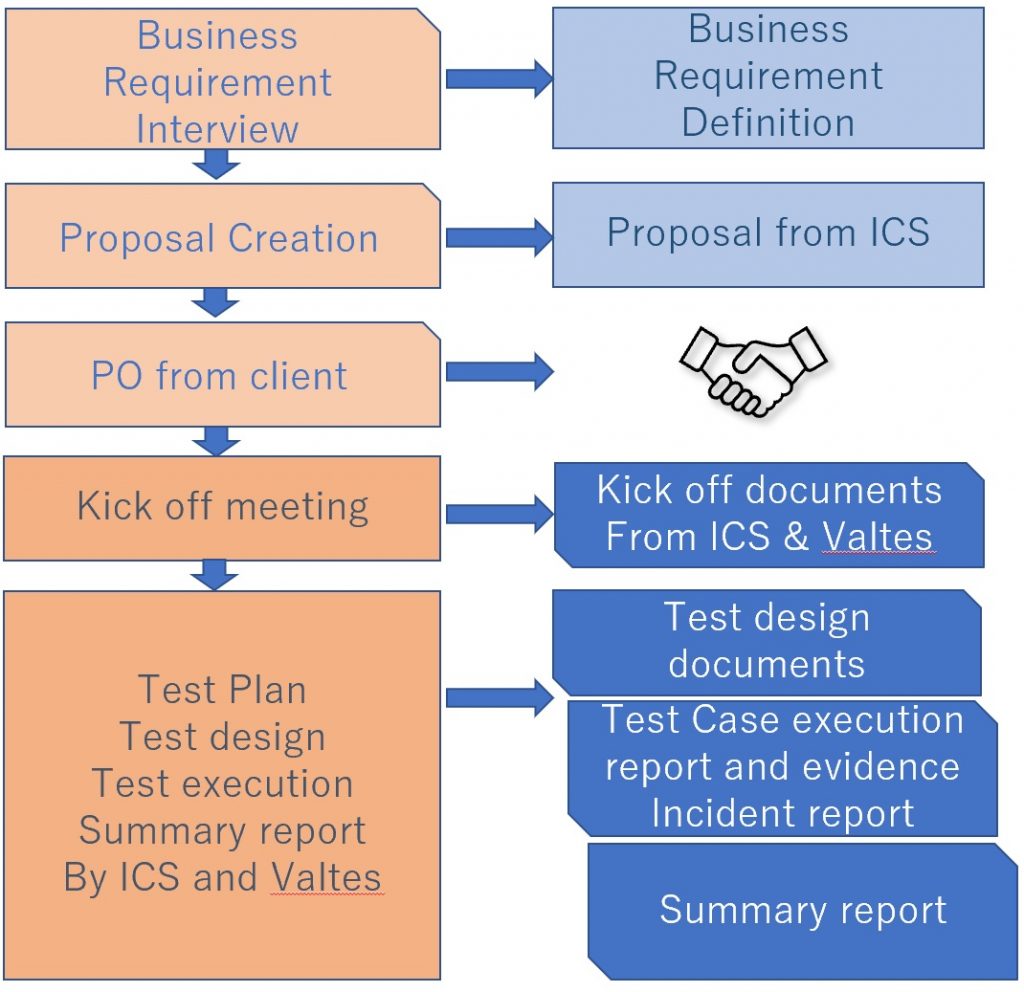 Real comparison data with a Japanese IT organisation shows conpetitivness of Valtes testing method. Awards in Japan for Valtes archivements are also ebidence of advanteges.
We have solutions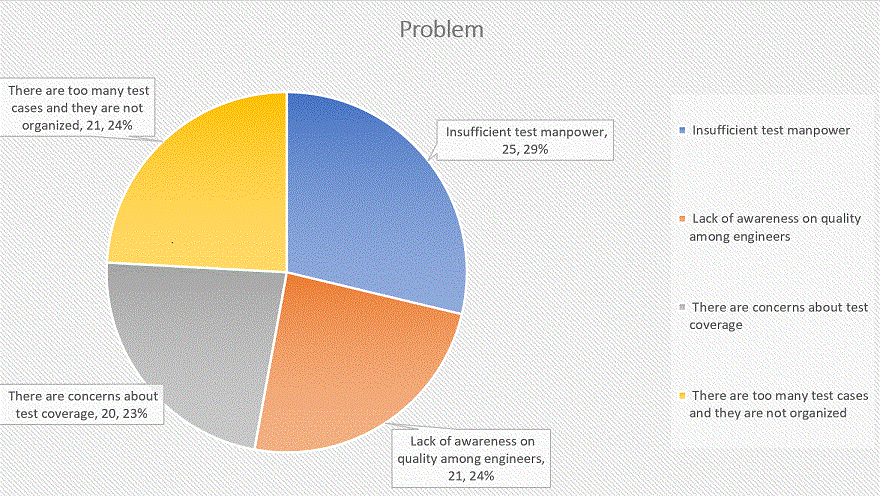 This is a feedback for the questions of any problems or concerns related to quality.
News & Information
We have held the seminar of software quality with Valtes co.,ltd. at 3rd of June 2021.